Free pick up service
If you arrive by car: Unload your luggage at terminal A or B, park your car in the nearby car park and give us a call. We will pick you up with our electro mobile.
Guests arriving by postbus will be picked up at the postbus terminal.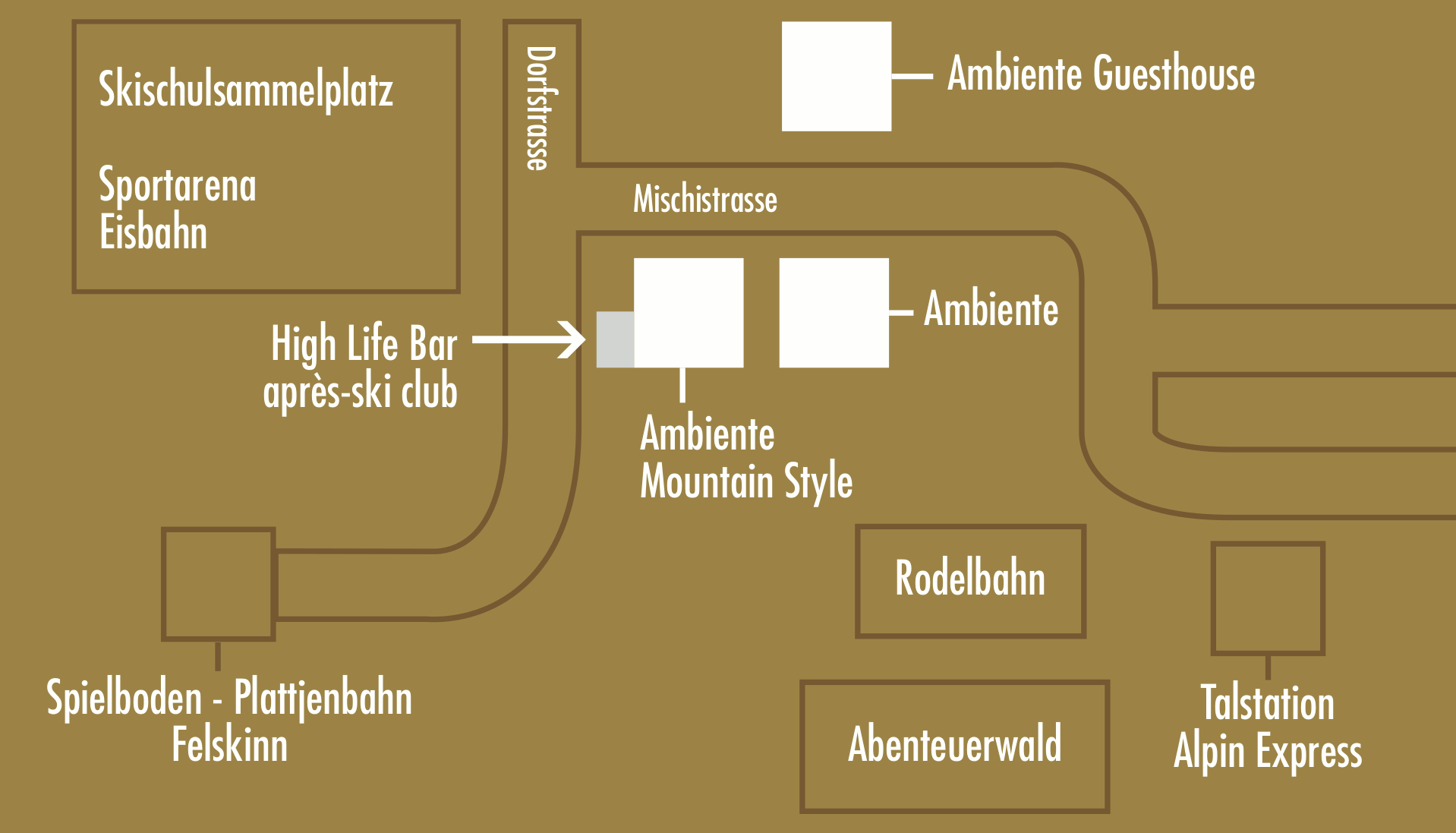 High Life Bar après-ski club